THE STORY OF FISHERS
Raised by the sea.
I was lucky enough to grow up in Aldeburgh on the Suffolk coast surrounded by salt marshes, wild meadows and the longest shingle spit in Europe. This combination of habitats supports a diversity of natural flora and fauna unique to our coastline.
The challenge was to use these elements to make a spirit with a character that is synonymous to this area. I experimented with several combinations of herbs until I found the unique mix that is Fishers Gin.
The inspiration for the name Fishers came while I was walking my dog Watson on the sea wall which separates the North Sea from the marshes of the River Alde.
The name had to reflect Aldeburgh, historically a fishing village. It still has a small industry today and on most mornings you can buy fresh fish straight from the day boats, which is why I incorporated fishing nets and their bright colours into our bottle design.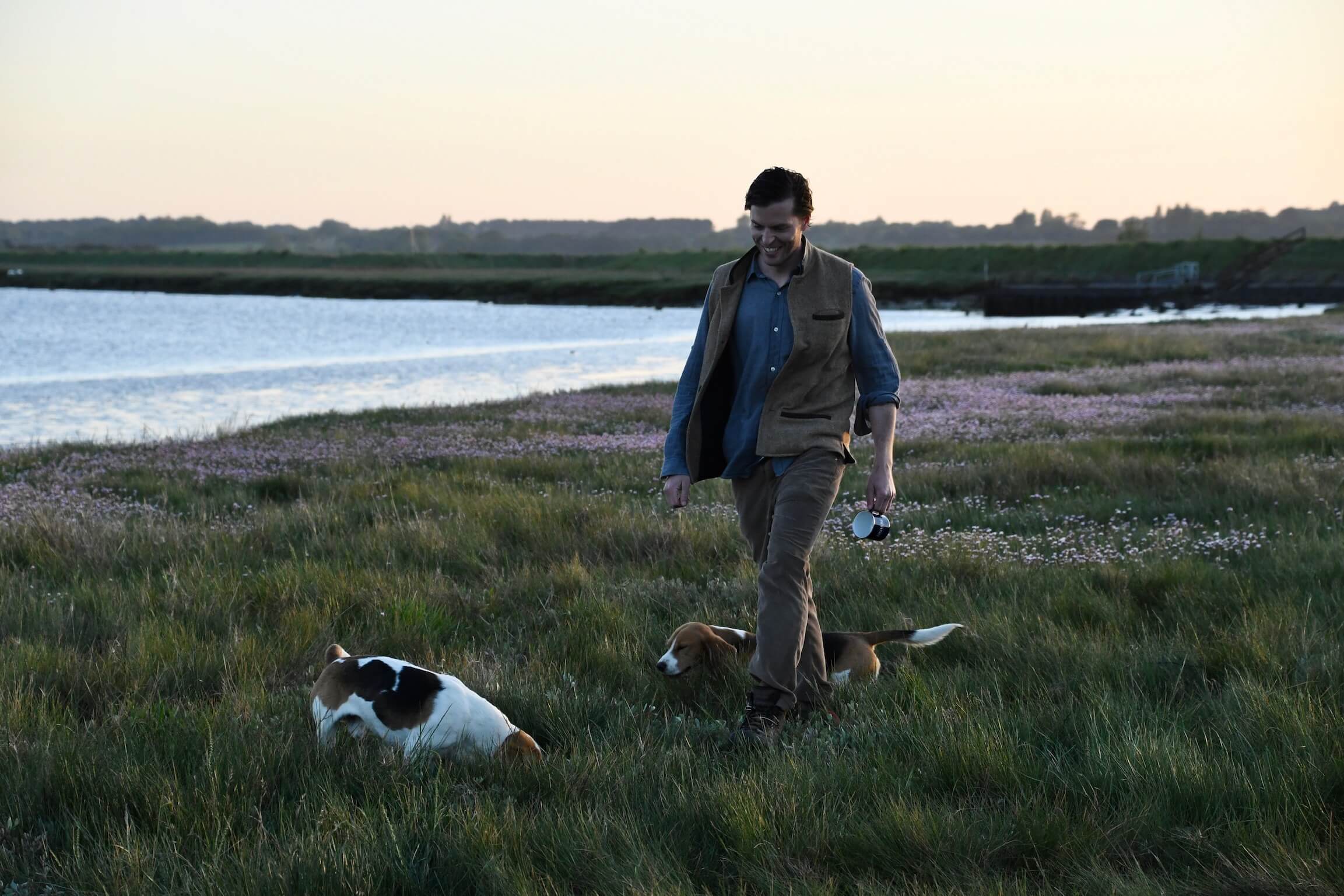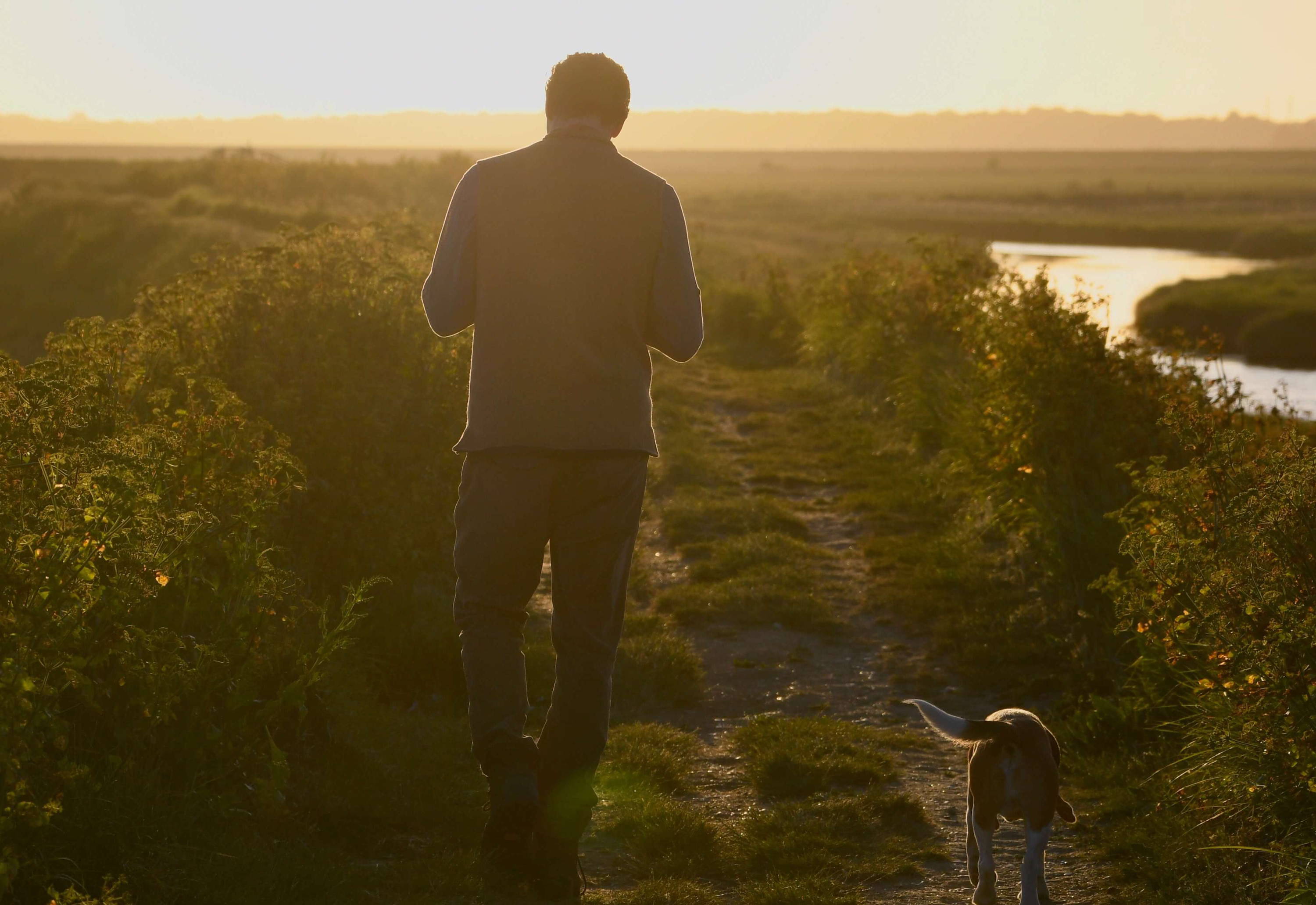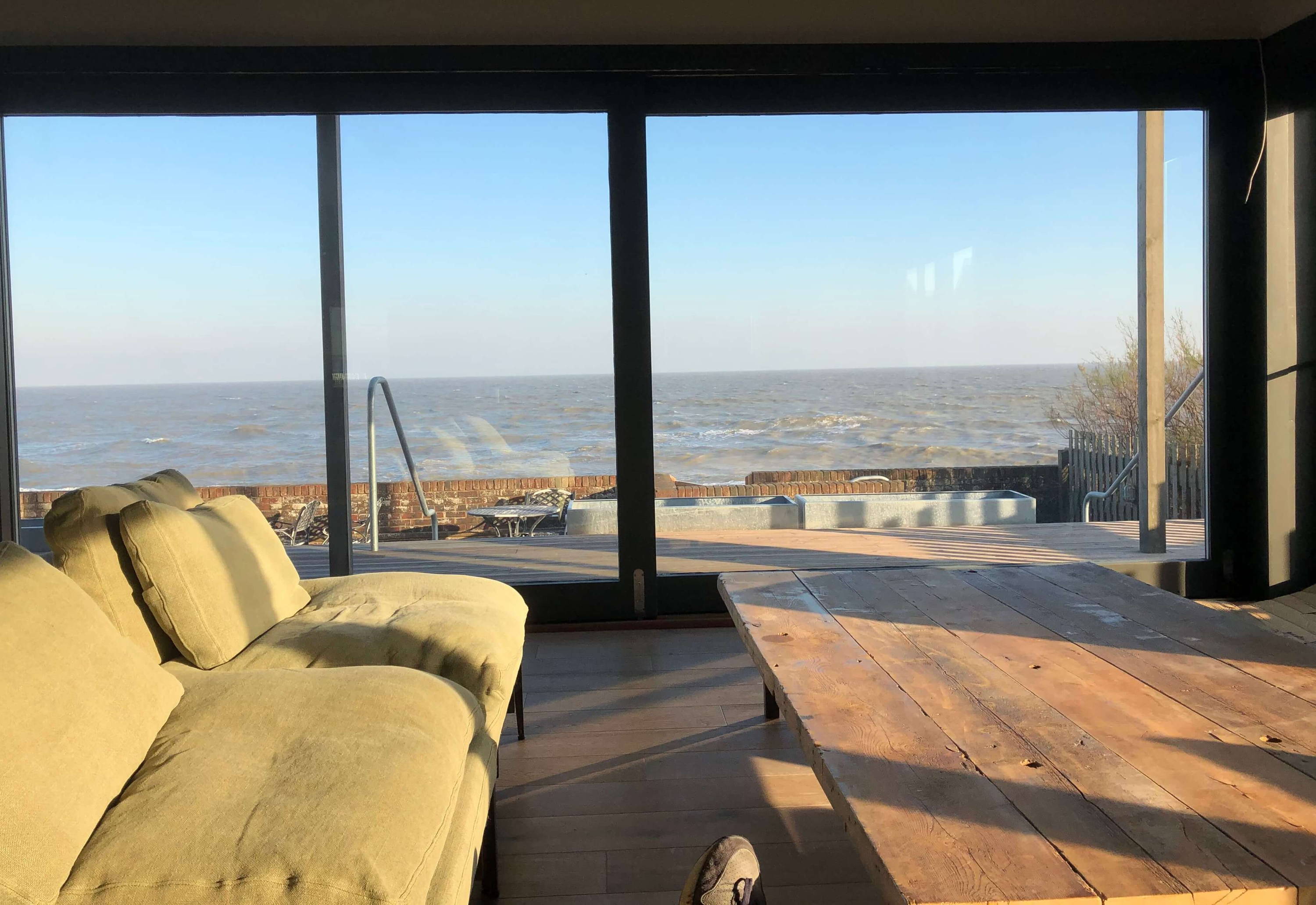 Suffolk and its wild heritage
We scoured Aldeburgh for a new home for Fishers which was in keeping with my ethos. With invaluable help from the wonderful Fishers team we created a distillery right on the sea front with the salt marshes not far behind. At last we could drop anchor on the edge of my hometown. I replaced the anchor on the bottle with a scallop shell in celebration of Maggi Hambling's sculpture which stands proud at the entrance to the town.
Aldeburgh like many British coastal towns has a rich and varied history. Looking south from the distillery is the Martello tower, the last surviving building of the neighbouring fishing village of Slaughden, lost to the sea in the early twentieth century. The salt marshes recently gave up a long buried treasure, a pagan saxon girl was found holding a casket and a conch shell. Sir Francis Drake's ships The Greyhound and The Golden Hind were built here. There is a small wooded hill, Boudicea's Mound, which is locally reputed to be the queen of the Iceni's last resting place; that is a good place to spot marsh harriers.